Public launch of International Centre for Mental Health Social Research
We are approaching the end of our first year in the International Centre for Mental Health Social Research (ICMHSR) at the University of York and I would like to share a few aspects of our work and invite readers of this blog to join me on Tuesday 24th June for our public launch.
ICMHSR was provided with start-up funding by the University of York a year ago to bring together collaborators from Australia, India, Europe and the US. The collaboration explores the role of social problems in the cause and course of mental health problems and aims to develop and evaluate innovative ways of tackling them. This includes validating research tools for use in different cultures, supporting local practice-based research, and evaluating approaches such as working with social networks and communities. ICMHSR researchers aim to share knowledge across boundaries with the potential for global impact.
Over the last year, we have:
Our priority over the next few years is to continue to submit funding applications for multi- and cross-national research which contributes to the evidence base for practice in the UK and across the world. Updates about our work can be found on the ICMHSR blog, which you can subscribe to if you are interested in finding out more.
Public launch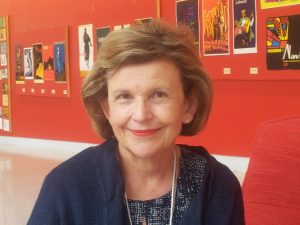 On Tuesday 24th June at 6.15pm we are holding our first public lecture which will be given by one of our international collaborators Associate Professor Lynette Joubert from the University of Melbourne, Australia – 'Improving mental health through understanding our social context'. Dr Joubert will discuss recent research that defines and analyses the importance of managing both risk and opportunity in social networks to promote emotional well-being. She will report on a social network intervention (CHIERS) which reduced representations for deliberate self harm at emergency by 58%, suicide ideation by 37% and depression by 25%. This public lecture is free, though you will need to obtain a free ticket online to reserve your place. Please click here for additional information and to book your place.
We will be holding an informal wine reception after the lecture to mark the public launch of ICMHSR. If you are interested in our work and able to come along, it will be great to see you there!