Research and practice in social work
November is shaping up to be a good month for applying research in social work practice, a key theme of this blog.
Firstly, the Social Care Elf was launched last week. Joining other elves in the woodland of the National Elf Service, the Social Care Elf sets out on a mission to share social care research, policy and guidance in accessible blogs.
The Social Care Elf publishes two blogs each week focusing on different aspects of social care. Written by expert reviewers, each blog critically appraises research, policy or guidance of relevance to social workers or social care workers. It helps you to keep up to date with latest developments, a key requirement of professional social work practice. As it carefully selects which research papers to appraise, it will only blog about research which is relevant to practice and will highlight any potential flaws with it. This process helps you to decide what is worth considering, saving you time and hassle.
The Social Care Elf cannot possibly blog about every piece of research which is published, so it is important to use it alongside other sources of social care research to hear about all the latest developments. For example, mental health social workers may be interested in the Mental Elf, who blogs about mental health research. This elf has been busy for the past three years bringing us critical appraisals of mental health research and has recently reached its 1,000th blog.
Secondly, Applying Research Evidence in Social Work Practice is about to be published by Palgrave Macmillan. This book has been written for social work students and practitioners to assist the process of using research in practice. It features contributions from leading social work researchers and analysts and is formed of two parts. The first part takes readers through the steps of locating, appraising and applying research in practice, with a particular focus on decision-making and assessments. The second part of the book explores how research can inform practice in eight practice domains – safeguarding children, looked after children, young people with additional needs, people who experience drug or alcohol problems, people with mental health problems, people with disabilities, offenders and older people.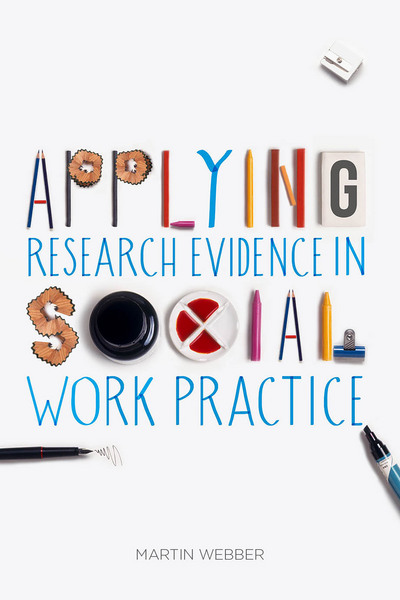 It has been a great pleasure to edit this book and I wish to thank all the authors for their fantastic contributions. I'll blog about it again when it is published, which should be very soon. However, it's available for pre-ordering on the publisher's website.