Peer support and street triage evaluations
At the International Centre for Mental Health Social Research we have been successful in obtaining funding for two new studies starting in February 2015. Both studies are evaluations of innovative mental health services to help build the evidence base for practice and to inform future commissioning decisions.
Peer support service
The peer support service provided by South London & Maudsley NHS Foundation Trust in the London Borough of Southwark matches people with psychosis with a peer to support their recovery.
The service started in June 2011 initially to help individuals who had accessed the crisis services and had opted for home treatment rather than a hospital admission. From September 2012 the service was extended to people in hospital. The aim was to match individuals just before their discharge, as this was the point that clinicians perceived them to be most at risk of relapse, anxiety and encountering other difficulties due to the sudden reduction in support. Individuals were entitled to six to nine months of peer support which was deemed to be sufficient time to support them through discharge and for any initial problems experienced post-discharge to be resolved.
The Southwark peer support scheme can be defined as a 'peer delivered service' whereby the frontline support is delivered by peers, and clinical and non clinical staff provide aid for the peer supporters.
The evidence for the effectiveness of peer suppport is not strong. A recent systematic review found little or no evidence that peer support helped to reduce hospitalisation,  reduce symptoms or improve satisfaction with services (Lloyd-Evans et al, 2014). However, there was some evidence that peer support was associated with improvements on measures of hope, recovery and empowerment.
In 2013 we published an interim evaluation of the Southwark peer support service. The initial evaluation examined routinely collected data, but there was insufficient to make any firm conclusions.
South London & Maudsley NHS Foundation Trust has now funded us to return and undertake a further analysis of outcome data which the service has collected. This will be supplemented by qualitative semi-structured interviews to explore individuals' experiences of the service. It is a small evaluation and will be completed by late spring by our researcher Samantha Treacy, under my supervision.
Street triage evaluation
The Department of Health is funding pilots of street triage across England to help reduce use of s.136 Mental Health Act 1983. Street triage sees mental health professionals advise local police forces about their response to calls involving people with mental health problems. The aim is to divert people from police custody where this is not required and facilitate access to mental health treatment. In Leicestershire, for example, an early street triage pilot has seen a 33% reduction in s.136 detentions.
The Scarborough street triage pilot has been running for over 9 months and is a partnership between Tees, Esk and Wear Valleys NHS Foundation Trust (TEWV) and North Yorkshire Police (NYP). We have been working with them to design an evaluation which will help both services understand if, and how, street triage works in the first year of its operation.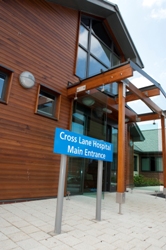 We have been successful in obtaining funding from the N8 partnership of eight northern universities co-production programme (which is funded by the Economic and Social Research Council). This research programme aims to learn how co-produced research between academics and non-academics might help to shape the future of social science research.
Embedding research findings into policy and practice is the ultimate aim of applied social science. While projects frequently include knowledge exchange as part of their funded activities to increase the impact of their findings, few have the opportunity to reflect on whether this process achieves its desired outcome. This small evaluation includes reflective learning on the co-produced process of embedding research findings in practice to investigate how jointly agreed and delivered messages are received and acted upon by mental health practitioners and police officers.
This project will utilise multiple methods including the analysis of routinely recorded information on police and NHS databases, qualitative interviews, participant observations and reflective diaries to achieve the following objectives:
1) To evaluate the impact of street triage on rates of s.136 Mental Health Act 1983 in Scarborough and district
2) To evaluate the short-term outcomes of people seen by street triage in terms of their contact with the police and mental health services in Scarborough and district
3) To understand how the co-design and co-delivery of street triage contributes to its outcomes
4) To co-design and co-deliver briefing sessions to police officers and street triage practitioners to discuss research findings
5) To reflect on the immediate impact of the co-produced evaluation on policy and practice in the police and NHS
This evaluation will be conducted by Annie Irvine in the Social Policy Research Unit, under my supervision. Annie will work in partnership with data analysts in NYP and TEWV to undertake some aspects of the evaluation. We also look forward to working closely with NYP and TEWV to learn how co-produced research can produce insights lacking in traditional academic research. The evaluation will be completed by summer 2015.
Other projects
In ICMHSR we are currently completing evaluations of mental health reablement teams in the London Boroughs of Croydon and Southwark, and mental effectiveness training provided by Mindapples. These will shortly be published on the ICMHSR website, but I will also share their findings through this blog.